Value Technology Partners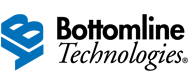 Bottomline Technologies - CFRM
(Cyber Frauds & Risk Management – formally Intellinx) is among the leaders of Anti-Fraud & Compliance solutions per Gartner and Aite. A centralized, holistic and risk based/Machine Learning anti-fraud management solution that covers current and future anti-fraud and regulatory compliance areas such as: Internal Frauds, Internet & Mobile Banking Frauds, Cards Frauds, Loan Application frauds, SWIFT Frauds, Secure Payment for PSD2 RTS, GDPR, AML, SOX and more.
Unique Business Value Proposition:
One foundation with modular and easy to expand customer oriented approach
Low TCO – NO vendor dependency for adding new business rules
Ensuring long term investment protection
Learn more:
www.bottomline.com

ObserveIT Insider Threat Software
is the world's leading
Insider Threat Management
solution. ObserveIT helps more than 1,200 enterprise-class customers detect insider threat and stop data loss. ObserveIT's award-winning Insider Threat Management software combines best-of-breed user monitoring, advanced behavioral analytics, and irrefutable visual forensics. ObserveIT's agent-based approach installs in minutes and adds behavioral context not readily available in log files. ObserveIT is the most effective insider threat management solution to prioritize investigations, analyze user risk, and change the behavior of bad actors and unwitting users.
Learn more:
ObserveIT Products

G-Patrol
offers Green innovative solution that is dedicated to conserve electricity and reducing customer's carbon footprint and customers power consumption by centrally managing your PC's power consumption based on usage profile and policies.
Reduces customers overall operating costs up to $150 per PC annually
Reduces greenhouse gas emission by eliminating PC energy waste
Provides verifiable ROI through integrated measurement and reporting
Quantifies PC energy consumption and savings
Provides network-level control over PC power settings
Safely puts PCs in non-power states when not in use
Learn more:
www.g-patrol.com

ITAnalyzer (Patent-Pending)
is an innovative company redefining IT management concept by providing a powerful Proactive & Analytical layer on top of existing management tools for reducing cost and complexity of IT Infrastructure environments insuring business continuity & business grow.
What you'll get by using ITAnalyzer:
Discovered unutilized IT Infrastructure- hundreds of assets.( FC Ports, FC HBA )
Improved storage capacity up to 30%
Improved backup windows up to 50%
Reduced monitoring system alerts up to 80%
Reduced time and resources spent on troubleshooting up to 50%
Learn more:
www.itanalyzer.net

CAST Ltd
is Leader in Software Analysis and Measurement With the CAST software platform, IT executives have the visibility to measure and improve application technical quality and development team performance:
Management Visibility introducing factual, balanced and actionable metrics together with app intelligence introduces the transparency for management to run system development as a business.
Application Software Quality identifying and measuring the business risk related to IT systems, helps IT managers improve end user satisfaction, while driving down maintenance costs over time.
Software Factory Performance reducing rework, maximizing reuse, providing KPIs for the team, and helping developers learn best practices on the job augments productivity, capability and motivation.
Learn more:
www.castsoftware.com

Continuity Software
is the leading provider of service availability risk management solution. With Continuity Software's RecoverGuard you'll have a complete and continuously Disaster Recovery Management (DRM) solution that provides you visibility into your entire IT infrastructure and enables you to proactively manage business continuity readiness. RecoverGuard's key features will empower you to:
Validate that your production and replication environments are always in sync.
Automatically detect infrastructure vulnerabilities that could impact DR readiness or availability.
Transition from point-in-time DR and HA testing events to automated, continuous monitoring.
Gain clear visibility into disaster recovery SLAs.
Continuously audit and improve DR and HA policies and practices.
Maximize the return on your DR and HA investments.
Learn more:
www.continuitysoftware.com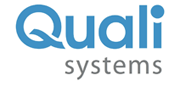 QualiSystems
is a leading provider of test automation and lab management solutions for system, network and devices, driving innovation, efficiency and ROI. QualiSystems' TestShell End-to-End Framework provides advanced vendor-agnostic integration with any networking or test equipment, complete test and lab management, test and resources scheduling, programming free test authoring, comprehensive test reporting and analysis capabilities.
Learn more:
www.qualisystems.com

Jennifer
is a leading Web Application Performance Management (APM) solutions company with expertise in system and application performance monitoring that enable End-2-End automatic rout cause analysis resolving production's critical business issues in real time.
Learn more:
www.jennifersoft.com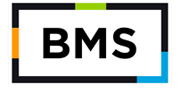 BMS
Business Management Software has more than 10-year experience in developing and implementing IT systems that support the most essential business processes in banks and financial institutions. BMS systems meet increasing customer expectations and business objectives at the global as well as local level. Company's main products include cash management, liquidity management, payment processing and financial product sales support solutions.
Avaro - cash management
Avaro Platform is a decision support system that allows reliable, efficient and cost reducing cash management within a financial institution. It forecasts cash levels, optimizes transport costs and supports business processes such as cash orders and cash transports. Avaro harmoniously combines advanced numerical engine functionality with cash management and integration with bank infrastructure.
Olimpia – liquidity management
Olimpia is a sophisticated system that supports individually tailored liquidity products for retail and corporate customers. It allows to develop comprehensive products, including domestic and international cash pools, automatic funds investment or intelligent payment re-direction, optimizes the interest rate effect and manages cash flow within a group of companies or on the accounts of a company with a complex holding structure.
Learn more:
bms.com.pl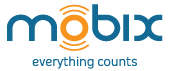 Mobix Wireless Solutions
offers a fresh innovative Advanced Metering Infrastructure (AMI) technology that introduced a solution in the form of a fused
PLC and RF
communications into a virtual Dynamic 3D network (n-DNetTM) for Electricity, Water and Gas meters. By dynamically combining these technologies into one virtual physical medium, each technology covers up for the other thus dramatically lowering cost of ownership, reducing the deployment and maintenance efforts and increasing reliability and scalability in a dramatic manner.
n-DNet™ Smart PLC and Full mesh unlicensed RF connectivity for better utilization
Unified infrastructure supporting Electricity, Water and Gas smart meters
Simplicity of operation, Rigid safety support, strong local support
Full remote control on water/gas supply with high quality solenoid and electric valves
Every physical link in the network is at least 3 times stronger (3Xspeed/distance/ reliability)
Learn more:
www.mobix.com

Axxana
offers a fresh approach to data protection by delivering an ingenious disaster recovery solution that ensures zero data loss over asynchronous infrastructure. Customers benefit from significant cost savings and enhanced data protection over an unlimited distance. The Phoenix System™ is the first Enterprise Data Recorder (EDR) solution and is, essentially, the "black box" for the enterprise.
Learn more:
www.axxana.com